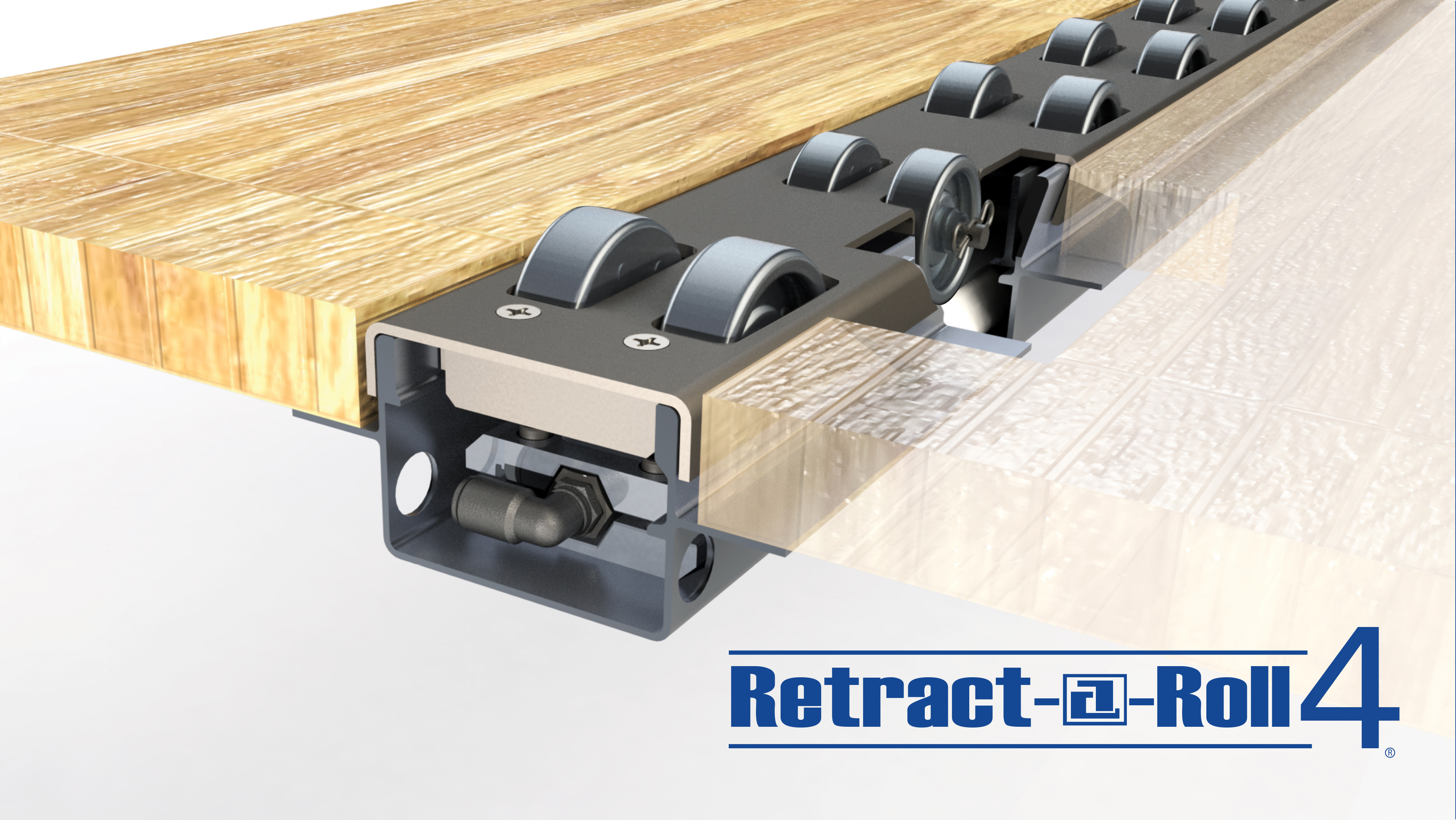 Download the Retract-A-Roll IV Suggested Layout (5 Lanes, 52')

For more information on Ancra's Retract-A-Roll IV System, click here to contact Ancra's Engineered Systems Team
RETRACT-A-ROLL IV PUTS HIGH-SPEED AIRCRAFT-CARGO LOADING IN YOUR TRAILER.
Ancra's next-generation retractable roller system lifts cargo so workers can glide it into position for faster loading and unloading. Proven in airports worldwide, the system moves thousands of tons of air cargo every day. Fast loading and unloading reduces handling time, lowers labor costs and speeds turnarounds. Retract-A-Roll is extremely versatile—it handles air freight, palletized freight and instantly converts to a flat floor for handling general freight. Operated by pneumatics from the truck's existing air supply, it is extremely rugged. Steel top plate and rollers fend off forklifts while lower sections are aluminum to reduce weight. All parts are easily accessed for inspection or repair. Centralized weatherproofed controls are simple: one valve raises or lowers rollers.
Retract-A-Roll IV Accessories:
Pallet Stop: Easily stop cargo within the Retract-A-Roll systems by placing the pallet stop in the upright position, and simply lower the pallet stop to be flush with the trailer floor when not in use.
Skate Wheel: Replacement wheels for our Retract-A-Roll IV floor system. 300 lb./136 kg. bearing capacity per roller.
Retract-A-Roll Control Box: Easily operated controls are housed in a weatherproof container for controlling our Retract-A-Roll systems.
For more information on how the Retract-A-Roll system can maximize your efficiency and profits, call our Ancra Customer Service Department today at 800-233-5138.